On behalf of all these artists I thank the services of the National Office of Copyright and Neighboring Rights for having accompanied these productions in the rules of the art and for allowing me to pay my rights for the benefit of l Save the Imzad association.
It's always the desert that inspires me.  It was by chance that I found this inscription while my feet trod on scattered slag … A call was registered in tifinagh: TIMTAR which means SOUVENIR.  This is how the idea was given to me for the group Imzad who composed this superb album under my direction.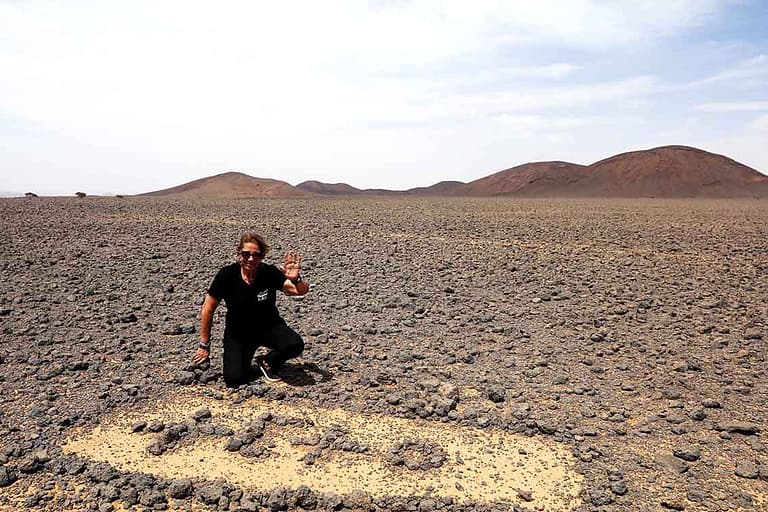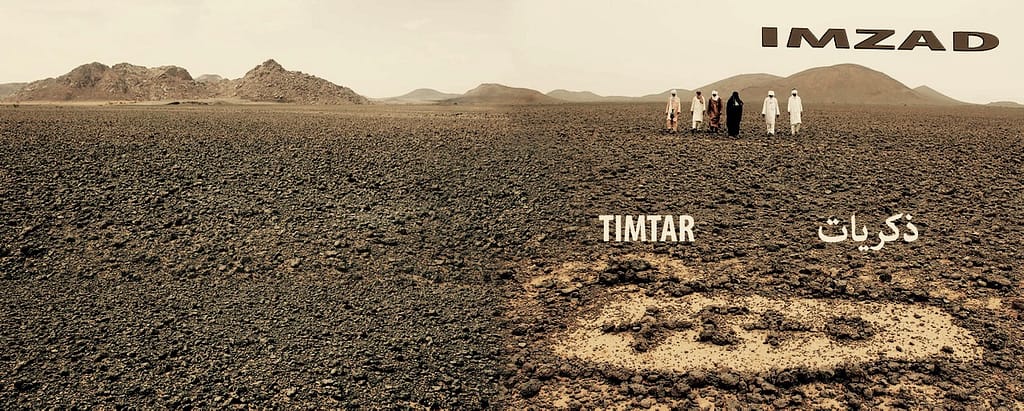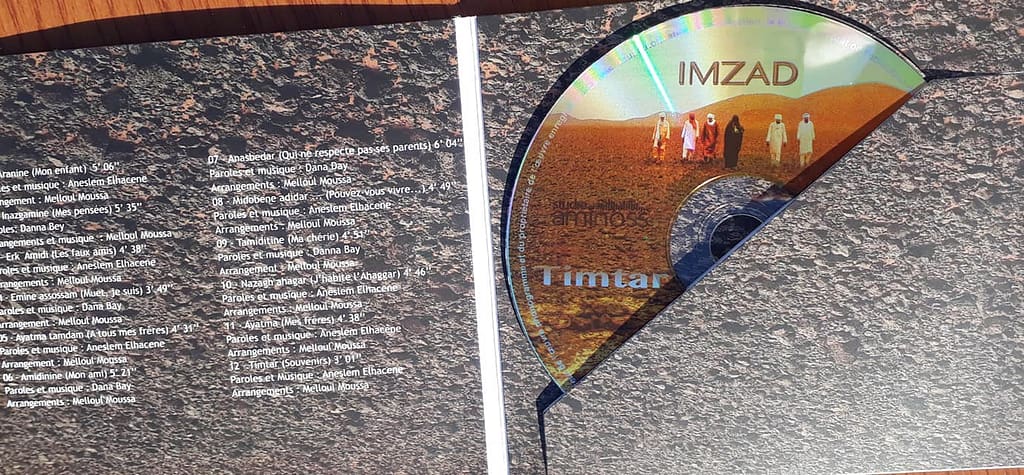 The first production of professional quality worthy of the Imzad repertoire.
Five audio CDs: Imzad, Tindé, Tazamart etc … All the music and songs of the Ahaggar that I had recorded during all these years.
The first audio album of the group Imzad
 Imzad group after a competition which took place on the occasion of the 11/11/11 international meeting. There were almost ten groups who presented themselves and the members of the jury (including the late Abdallah ag Oumbadougou) designated the group "Amnataf" as the winner with Bay Dana as guitar leader. It was this group that became the Imzad group.
Recording of the second audio album of Touareg music by Kel Ahaggar
A nomad studio was set up at the late Seddik Khetali's, who made his house available to us. At the time we had nothing but our will to carry the voice of the imzad as far as possible.
The first audio CDs and VCDs that I produced voluntarily during the first international conference in 2005.
They were offered to all participants.