Thanks to donations from Casbah Editions, ONDA
and the books of Mr. and Mrs. SELLAL who donated these works
to the Dar el Imzad library.
The library is regularly visited by students from Tamanrasset and the surrounding area.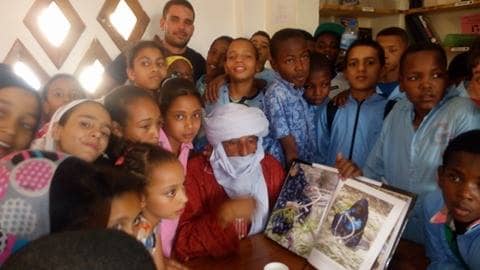 The late Seddik Khetali Allah Yerahmou, may Almighty God bless his soul. He had really helped me since the création of the Association Save the Imzad. Her dedication and her sense of intellectual probity is such that i do not find it in any of the greatest academics. The desert taught him humility, a sense of speech and honor.